Management is wonderful and welcomed me to the complex with such kindness and enthusiam. The apartment I was shown (before it was re-done) is an entirely different apartment than what I've been given. In a timely manor, Citadel West put in new carpet, painted everything, new flooring on the balcony, new closet doors, and cleaned it from top to bottom. I am amazed at the transformation and beyond grateful to have a new home that I love so much. I did a lot of apartment searching and this is by far the best place I could find eiht such affordable rent. The efficiency apartments have tons of storage, and this is the only efficiency I was able to find with a balcony in all of Colorado Springs. I feel very safe living here knowing that the staff is so helpful and genuine. So far, I haven't heard any noise either. No cars or sounds from other apartments in the building. I am very happy with Citadel West and will definitely recommend to friends looking for a good place to live with affordable rent.
This is a great place to live and the more Barbara Brown is wonderful and caring to your needs.
Bigger apartment than you get for the price at most places. Dog friendly, which is hard to find now. Jennifer went out of her way getting us into the apartment when we first moved back to Colorado Springs. It's hard to find an apartment here, because people don't want to move out. The resident's are friendly. We have an upstairs neighbor that is cool, and we never hear him, which is awesome in an apartment.
We support our first responders and military!
To show our appreciation to all our first responders – who work to keep each of us and our communities safe – we are offering $0.00 Application Fees! Thank you for all you do! We look forward to welcoming you to our community!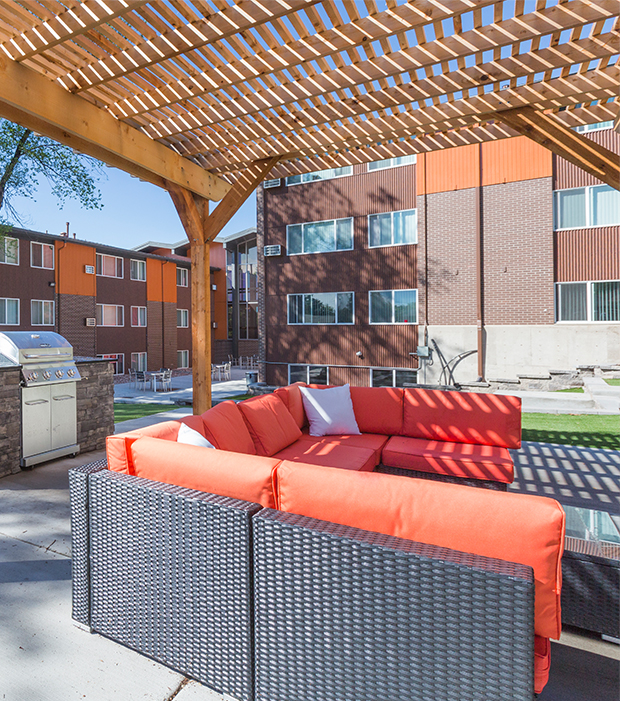 Ready to get started?
With dozens of beautiful properties to choose from – we have the perfect apartment for you.
Visit our managed properties and schedule a personal tour today! Your new home is just a click away!
Managed Properties