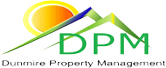 Professional Management Services
Located in Colorado Springs
2820 17th Ave W #105, Williston, North Dakota, 58801
701-609-5314
Our four properties located throughout Williston offer a variety of layouts and are walking distance to fun activities!
Both the East Dakota and Reclamation properties are one street over from the ARC/Recreational Center.
Ninth Avenue property is across the street from the Library and a large public park with a splash pad, great for hot ...