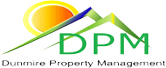 Professional Management Services
Located in Colorado Springs
Company Strengths

We do not own any of our own properties.
We are strictly fee management and therefore no conflict of interest.
Dedicated, flexible and innovative.
Custom written program for computers.
Exclusive marketing contract for accommodations on Fort Carson.
Internal credit manager to process applications for prospects.
Application of same principals to any type of property.
Ability to think outside the box.
No set up fees or renovation fees (except by separate agreement).
Longevity of employees.
Decisions are made quickly.
Master Insurance policy.
Well versed in financing and relationships with Lenders, Appraisers and Brokers.
Long term client list.
Preferred vendors and discounts.
Can handle renovation projects.
Value added management with the ability to determine and implement short term or long term goals.
Excellent reputation.